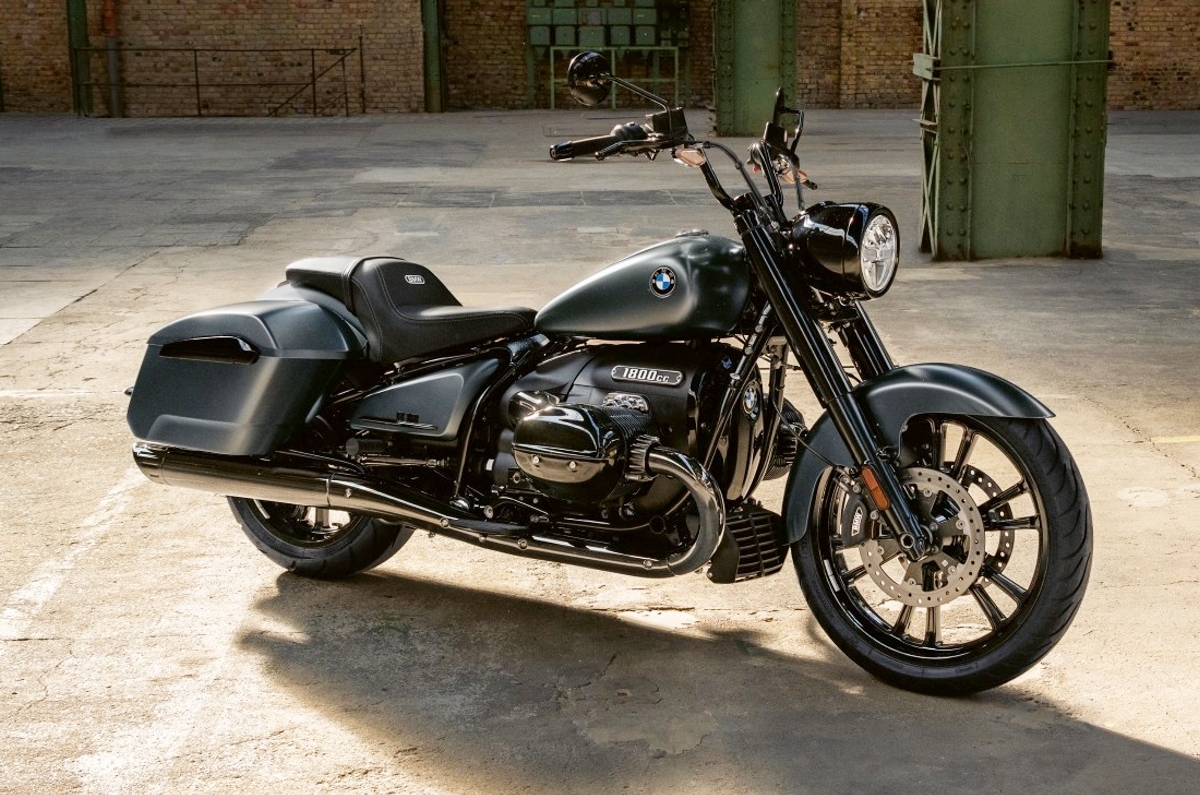 BMW has unveiled two new bikes internationally, the R18 Roctane bagger and the R12 nine T roadster. The former is a blacked-out bagger based on the gargantuan R18, while the latter is an update to the current R nine T line of bikes.
BMW R18 Roctane: how is it different to a regular R18?
While the 'regular' R18 is more of a classically-styled cruiser with spoked rims and generous use of chrome all over, the Roctane variant is a fully-blacked-out bagger. The Roctane's side cases can hold 27 litres each, and it also comes standard with a generous single-piece seat for both rider and pillion.
Mechanically, the Roctane is very close to the base bike and uses the same air-cooled, 1,802cc, horizontally-opposed twin that is good for 91hp at 4,750rpm and a colossal 158Nm of torque at 3,000rpm.
BMW R12 nine T: details
At the minute, not all details of this update to the R nine T range of bikes are available, and the company says that more details will follow in the second half of 2023. However, a few changes that can be seen clearly are a relocation of the LED tail-light to a more conventional spot at the back of the bike, than the one that was integrated into the number plate holder. The digi-analogue speedometer also sees a few minor revisions and the exhaust tips have been redesigned as well.
Also See:
BMW R18 First Edition review, test ride