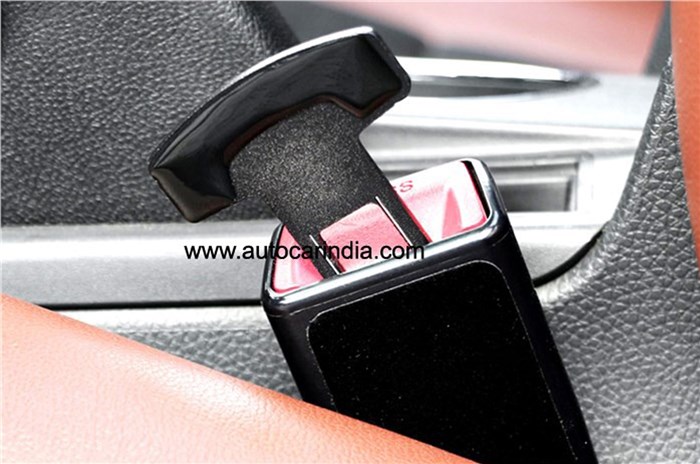 The Indian government's Central Consumer Protection Authority has ordered five e-commerce giants to stop selling seat belt alarm stopper clips. Nidhi Khare, chief commissioner, CCPA has passed orders against e-commerce majors – Amazon, Flipkart, Snapdeal, Shopclues and Meesho – for the violation of consumer rights and unfair trade practices in regard to the violation of the Consumer Protection Act, 2019.
According to the official statement, the clips compromise the life and safety of consumers by silencing the alarm when a passenger does not wear the seat belt.
Action against e-commerce websites
The Department of Consumer Affairs had alerted the CCPA about the sale of seat belt alarm stopper clips, as conveyed in a letter from the Ministry of Road Transport and Highways (MoRTH). The letter emphasised the widespread sale of these clips and urged action against non-compliant sellers and online platforms, along with the issuance of an advisory. Additionally, Rule 138 of the Central Motor Vehicles Rules 1989 mandates the use of seat belts.
According to CCPA, the matter was referred to DG Investigation (CCPA), and based on its recommendations directions were issued to e-commerce platforms to permanently delist all seat belt alarm stopper clips, which compromise the safety of passengers and the public. The e-commerce platforms were also directed to apprise CCPA of the steps taken against errant sellers of such products and submit their details along with a compliance report.
Taking note of the directions issued by CCPA, compliance reports were submitted by all five e-commerce entities, and approximately 13,118 listings of car seat belt alarm stopper clips have been delisted from their platforms.
Late last year, Union Transport Minister Nitin Gadkari had asked Amazon to stop the sale of such products citing safety issue, according to a Reuters report.
16,000 road accident deaths in 2021 in India
According to a recent report released by MoRTH, over 16,000 individuals lost their lives in road accidents in 2021 as a result of not wearing seat belts. Among them, 8,438 were drivers, while the remaining 7,959 were passengers. Additionally, approximately 39,231 people sustained injuries, with 16,416 being drivers and 22,818 being passengers. The report also highlights that young adults between the ages of 18 and 45 represented more than one-third of the total victims in road accident incidents.
In order to mitigate the potential loss of life among the general public, CCPA has issued an advisory to various stakeholders, including the Secretary of MoRTH and DPIIT, chief secretaries of all states and union territories, e-commerce entities, industry associations and voluntary consumer organisations to abstain manufacturing, sale or listing of car seat belt alarm stoppers.