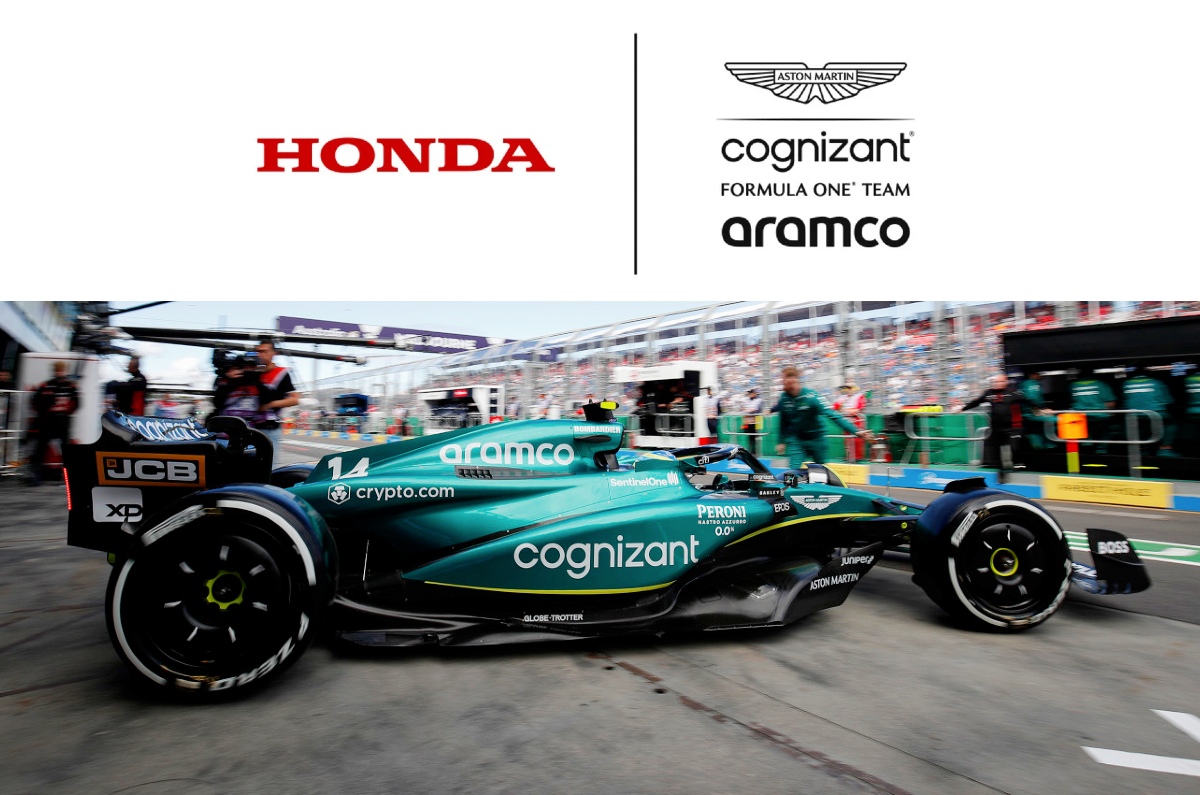 Honda has confirmed that it will supply power units to Aston Martin from the 2026 F1 season. The Japanese manufacturer will make a formal return to F1, just a handful of years after withdrawing from the championship in 2021.
Honda says the new 2026 regulations, which focus on more electrical power and fully sustainable fuel, played a key role in luring the manufacturer back to the championship.
Honda to supply power units to Aston Martin from 2026
Current supply deal with Red Bull ends in 2025
Honda believes future EVs will benefit from F1 knowhow
Honda and Aston Martin to team up for F1 2026
After a seven year stay in the sport, Honda decided to quit F1 at the end of the 2021 season, just as Red Bull's Max Verstappen won his first title. Red Bull's resurgence undoubtedly would have tempted Honda to continue its F1 stay; however, a decision had already been made. Instead, the two reached an agreement wherein Honda would supply power units to the team, but these would run under the newly-formed Red Bull Powertrains division.
This deal runs out at the end of 2025, and with Red Bull set to team up with American giant Ford from 2026, Honda was on the lookout for new opportunities. Enter Aston Martin; the Silverstone-based team has been using Mercedes power units since 2009, but that deal also comes to an end in 2025.
"Our future works partnership with Honda is one of the last parts of the jigsaw puzzle slotting into place for Aston Martin's ambitious plans in Formula 1," said Martin Whitmarsh, Group CEO of Aston Martin Performance Technologies.
Why is Honda returning to F1?
The new engine regulations, which come into place from 2026 will do away with the complex MGU-H system entirely. To make up for the loss of the MGU-H, the MGU-K – which recaptures energy under braking – will generate three times more electrical power. These new power units will use fully sustainable fuel. Moreover, the combination of the car changes and increased electrical power means the cars will need less fuel to run.
Honda says this new focus on sustainability is one of the key reasons why it is returning to F1, just a few years after walking away. "One of the key reasons for our decision to take up the new challenge in F1 is that the world's pinnacle form of racing is striving to become a sustainable racing series, which is in line with the direction Honda is aiming toward carbon neutrality, and it will become a platform which will facilitate the development of our electrification technologies," explained Toshihiro Mibe, Global CEO of Honda.
The Japanese manufacturer also believes the knowhow gained from working in F1 will play a kay role in developing future Honda EVs. Mibe added, "With the new 2026 regulations, the key for winning will be a compact, lightweight and high-power electric motor with a high-performance battery capable of handling high and swift power output, as well as the energy management technology. We believe that the technologies and know-how gained from this new challenge can potentially be applied directly to our future mass production electric vehicles."
Also see:
7 things to know about F1's new engine rules
How F1's new fuel could keep the internal combustion engine alive