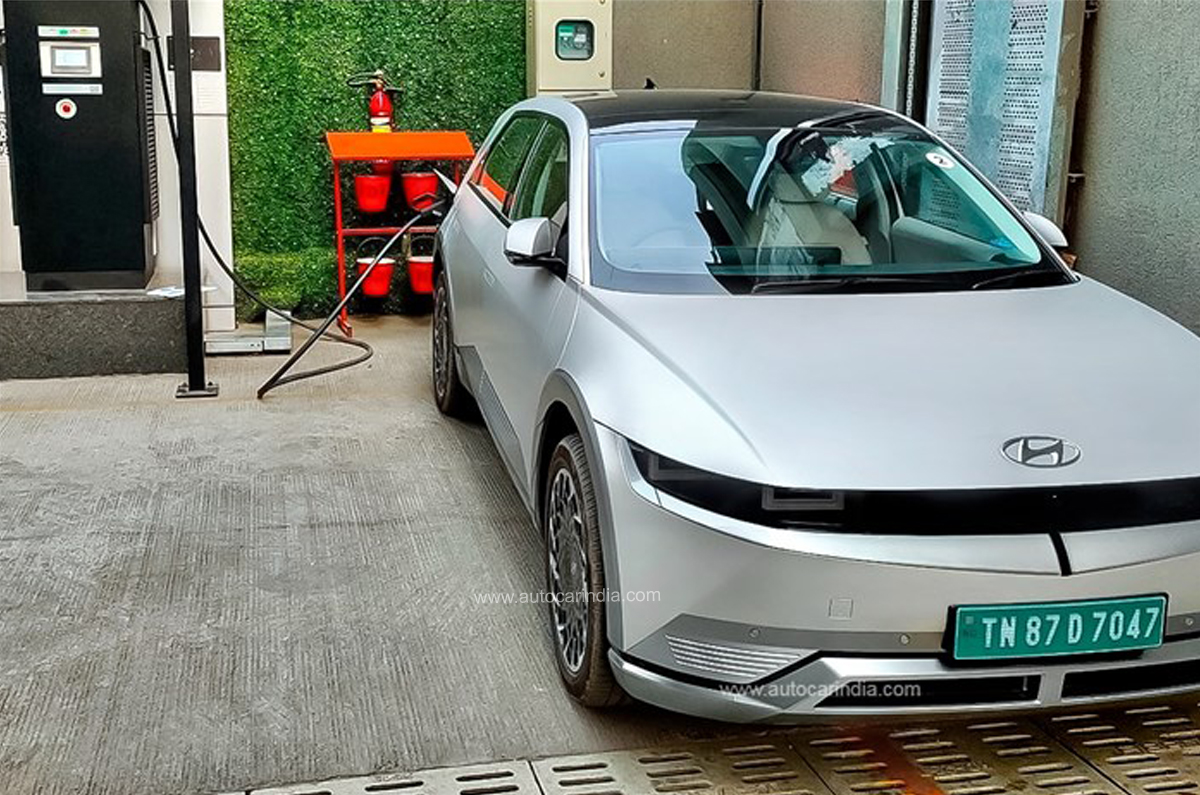 Hyundai India has announced its investment strategy for the next ten years. The brand aims to expand its India EV line-up and is also looking to update its existing car and SUV platforms by allocating Rs 20,000 crore over a 10-year period, starting this year.
Tamil Nadu to be Hyundai's EV manufacturing base
Company to build high tech EV battery assembly unit
Will install 100 charging stations along the highways
Creta EV expected to go on sale in India by 2025
Hyundai's 10 year investment strategy has a lot in store
In an event held recently, the Memorandum of Understanding (MoU) was officially executed in the presence of Unsoo Kim, managing director and CEO of Hyundai Motor India and M K Stalin, the Chief Minister of Tamil Nadu, and other senior officials.
In 2021, Hyundai had unveiled its strategy to invest Rs 4,000 crore towards the introduction of six new battery electric vehicles (BEVs) in the Indian market by 2028. The first of these was the Ioniq 5, with future models encompassing various body styles.
Speaking on the MoU, Kim stated that Hyundai has been one of the largest manufacturers and consistent investors in Tamil Nadu, and added that as part of their long-term vision, HMI had finalised plans to develop and establish Tamil Nadu as a base for the company's EV manufacturing in India.
In alignment with this objective, HMI will establish a cutting-edge battery pack assembly unit with an annual capacity of 1,78,000 units. The company will also install 100 EV charging stations at key locations along major highways over a span of five years. This includes five Dual Ultra-Fast Charging Stations (DC 150kW + DC 60kW), 10 Single Fast Charging Stations (DC 150kW), and 85 Single Fast Charging Stations (DC 60kW).
Capacity expansion at the Sriperumbudur plant
Furthermore, the Korean carmaker has announced plans to expand total production volumes to 8,50,000 units per year, and introduce new electric and ICE vehicles from its Sriperumbudur factory. As part of the Hyundai Motor Group's long-term strategic vision to promote clean energy, Hyundai will continue exploring sustainable technologies in the future.
Upcoming Hyundai launches: 2023 and beyond
Hyundai is expected to launch the all-new Exter micro SUV in the coming months, with the refreshed Creta expected to launch early next year along with an N Line variant. The i20 facelift that was revealed overseas recently will also be making its way to India in the future.