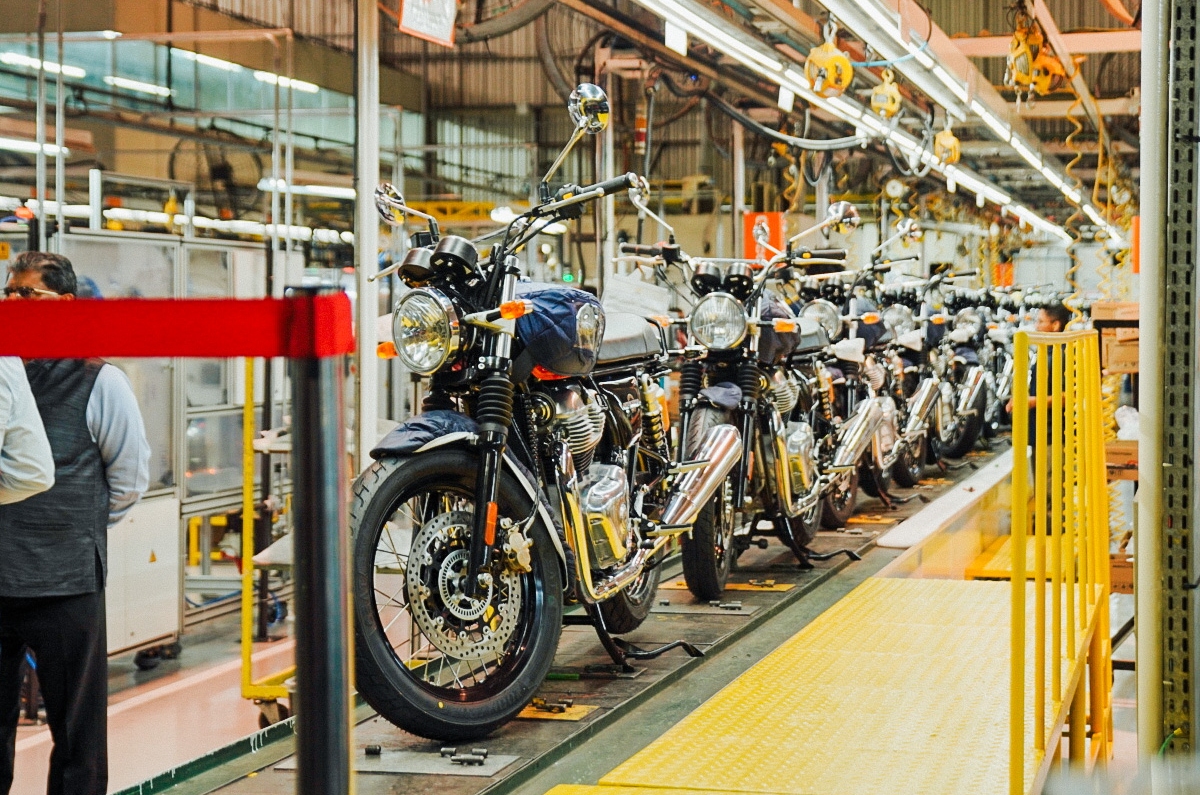 In a bid to cater to the growing demand for Royal Enfield motorcycles, parent company Eicher Motors intends to invest over Rs 1,000 crore in FY24. Speaking to media post Q4 earnings conference call, Siddhartha Lal, MD of Eicher Motors said, "We are happy to have closed the last financial year, with an extremely strong performance. Eicher Motors Ltd and Volvo Eicher Combine is now Rs 33,000 crore which is greater than USD 4 billion dollars, which is a substantial number, we have set ourselves up for a very strong base to grow both Royal Enfield and Volvo Eicher's businesses."
Royal Enfield posted lifetime high sales of motorcycles at 8,34,895 units in FY23, up by 38.4 percent from 6,02,268 units in FY22, and up from its previous best performance in 2018-19. During the year, Royal Enfield also crossed the 1 lakh export shipments milestone for the first time.Lal said he is upbeat regarding RE's future, with the international markets of the company hitting an inflection point by crossing 1 lakh units.
Royal Enfield's electrification plan
Lal says while the shift towards electric vehicles is gathering pace, the internal combustion engine is here to stay for the next decade at least. There is strong traction for EVs for a short-distance city commute, but for long distances, internal combustion engines will continue to remain core till the time-weight and cost equation remains high.
On Royal Enfield's own EV plans, Lal said the company is working day and night on EVs, "We are not chilling, there is a crazy amount of pace on EV development. Our process does take more time since our testing and validation process is better than the best in the world and that is where we take more time and effort."
Given the rapid pace of change on the electrification front - Royal Enfield's new product development process is agile, assured Lal citing that if certain technologies like batteries or motors evolve faster, those components can be upgraded in a shorter span of time.
"We are following a very stringent process to come out with it. We are working tirelessly. At Royal Enfield, we focus on one thing and we do it extremely well, with a pointed approach where the market opportunity is. We have a very particular plan, not just for India but global markets as well. The products are under development, we take our due time, but when we do come out, we are best in class and best in the world now," assured Lal.
New Royal Enfields in the offing
On the mainstream two-wheeler front, the company says the newly launched Hunter 350 has already crossed the 1 lakh sales milestone and a majority of the buyers were non-Royal Enfield intenders of the past. To build the momentum further, the company will be relying on its J platform to come out with a slew of new offerings in the coming year.
"Lot of new motorcycles are coming," says R Govindarajan, CEO, Royal Enfield, "We also have a very well thought through line up in the coming year. We will continue to develop our products and community development, We are very focused on what customers are looking for - i.e. pure motorcycle experience, hence we offer apparels, accessories and focus has always been on the motorcycling experience and community building."