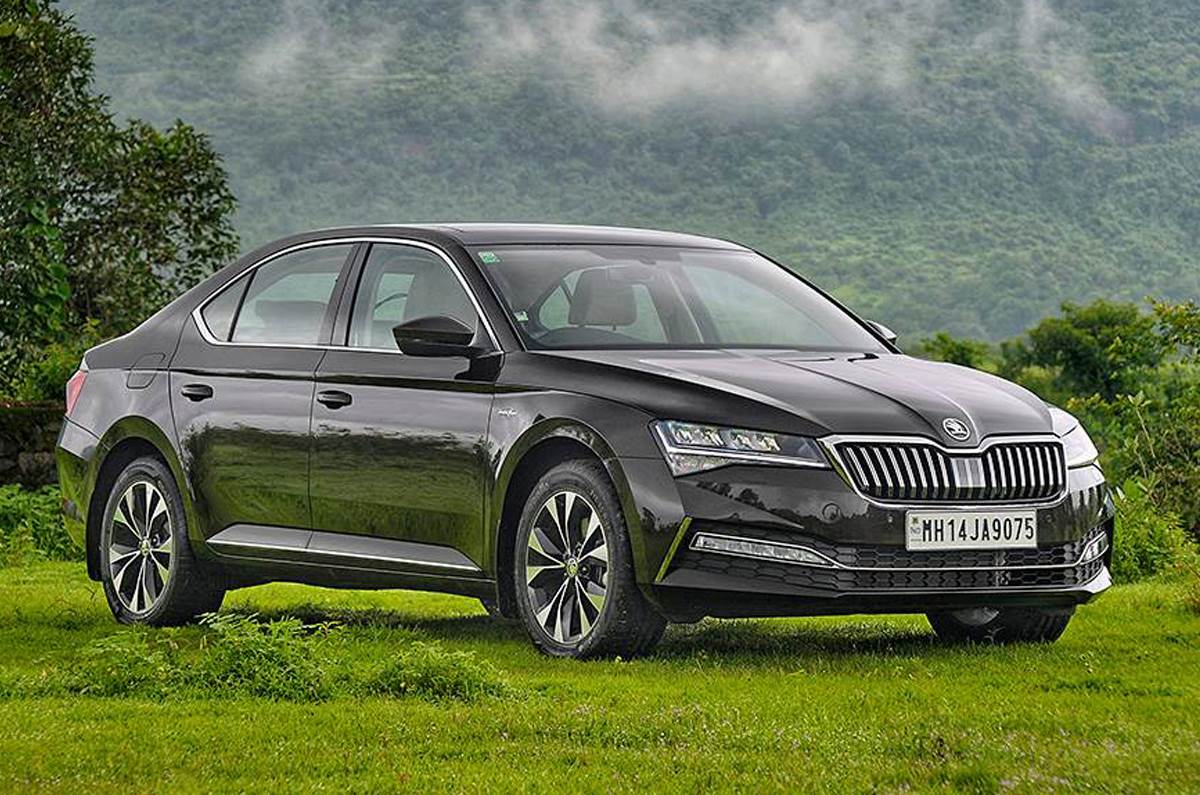 Since the phasing out of the Octavia and Superb due to the implementation of the BS6 Phase 2 norms, Skoda India has confirmed that the Superb will make a comeback with an updated engine.
The brand is currently running its nationwide safety campaign dubbed "Safer with Skoda", which is a demonstration of the safety and engineering that goes into Skoda cars, and what has helped it achieve a Global NCAP 5-star safety rating for the Kushaq and Slavia.
Skoda Superb to make its comeback
The fourth-generation Skoda Superb has been teased ahead of its global unveiling, but it will be a while before it makes it to India. Petr Solc, brand director, Skoda India, said the new generation of the Superb will be developed and used in Europe, and an India launch is in the works.
So, while the all-new fourth-gen Superb is readied for an autumn launch globally, Skoda is looking at bringing back the current-gen Superb and is also evaluating best options to get the new generation Superb to India post the global launch.
Speaking on the possibility of a strong hybrid, Solc said, "Strong hybrids can be one part of the solution, but Skoda has a strong focus on the EV market and we would like to test that first."
Skoda Octavia is on the cards too
The Octavia was what introduced the Skoda brand in India and has been the last of the players to exit the executive segment. However, since it shared the same engine as the Superb, it too has been phased out leaving a rather large gap in the sedan segment.
However, according to Skoda, even in its outgoing phase, the Octavia sold in solid numbers and that restored confidence to mull over a comeback. That said, the Superb is the carmaker's top priority and will be used to gauge interest. Only then will the Octavia be back, powered by the same engine.
Skoda Octavia vRS might make a surprise entry
The Octavia vRS has had a cult following in India and whatever limited lots have been brought in have sold like hotcakes. However, according to Solc, there is a possibility of the new version making a comeback, in limited numbers and as a special highlight.
We've already sampled the Octavia RS iV, which makes the same 245hp as the previous vRS, but uses a smaller, 1.4-litre turbo-charged petrol engine and an e-motor. The 1.4 TSI engine makes 150hp and 250Nm on its own, while the additional power and torque come from an electric motor drawing power from a 13kWh battery.
Meanwhile, Skoda says it's currently committed to EVs, but will also have a strong ICE portfolio. Sedans might not be as popular as SUVs anymore, but Skoda has faith that the Superb will lead the sedan segment and pave the way for more models in the future.