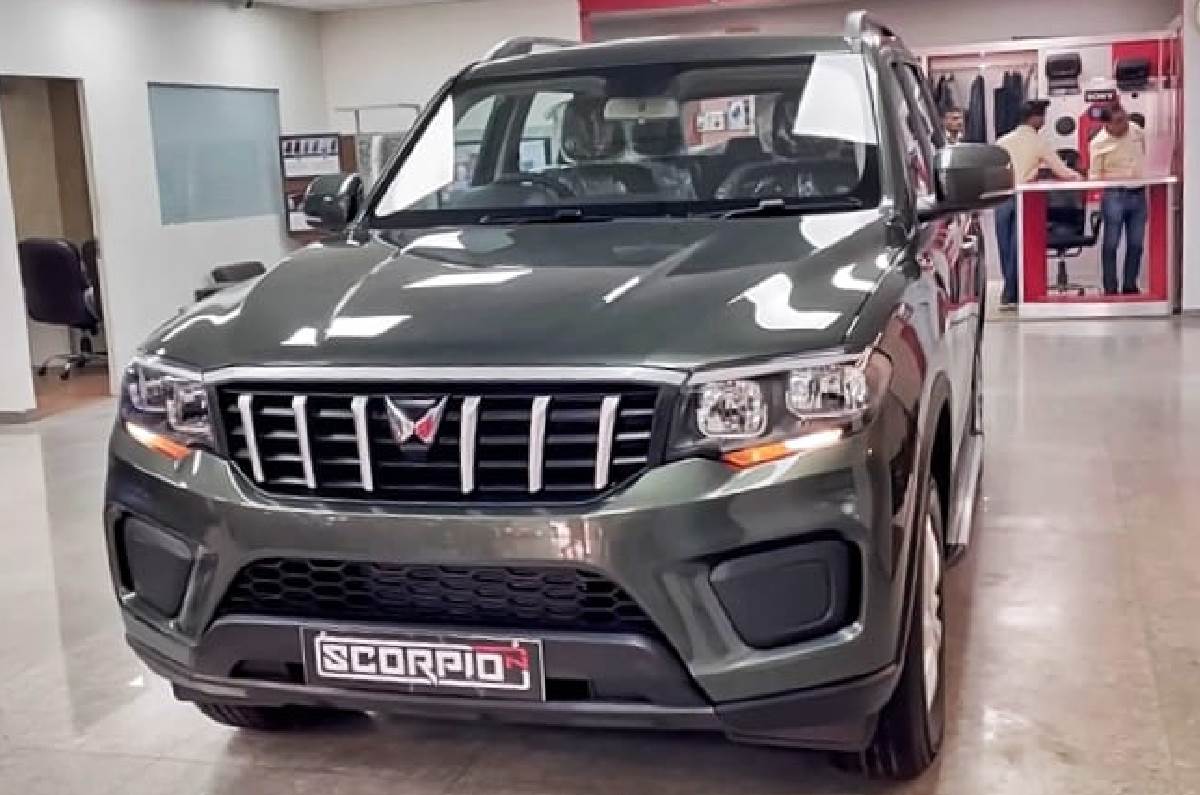 Mahindra's popular SUV line-up, which includes the XUV700, Thar and the Scorpio N, is well known to command long waiting periods. The story has been so for months, and now the brand has decided to completely focus on clearing the massive order backlog for its SUV line-up. Mahindra has also announced that while multiple upcoming vehicles are being readied for market launch, they won't be introduced in the near future.
Scorpio N currently has 1.17 lakh pending orders
XUV700 order book currently stands at 78,000 units
Thar has 58,000 pending orders
Mahindra SUV line-up: pending orders and delivery plans
Among Mahindra's popular SUVs, the Scorpio – the Scorpio Classic and the Scorpio N – currently has the most number of pending orders, at over 1.17 lakh units. The Scorpio Classic has a waiting period of around 30 weeks, while the more expensive and newer Scoprio N can be delivered in around 75 weeks, according to our dealer sources. As far as production goes, Mahindra says it is currently building as many as 14,000 units of the SUV every month.
Mahindra's feature-loaded flagship SUV, the XUV700, continues to be a strong seller and has 78,000 open orders at the moment. The carmaker is currently building around 8,000 units of the XUV700 every month to clear the backlog. According to dealers, the delivery timeline currently stretches to just over a year – at around thirteen months.
The retro-styled Thar, which is popular in the lifestyle SUV space, currently has 58,000 pending orders. Mahindra added the Thar 2WD with a 1.5-litre diesel engine and an attractive starting price along with a 2.0-litre 2WD petrol automatic a few months ago, which made waiting periods for the SUV soar even more.
The brand is currently manufacturing around 14,000 units of the Thar and dealer sources tell us that it currently has a year-long waiting period for the 2WD variants. Meanwhile, the Thar 4WD can be delivered in around a month or two at most locations.

The XUV300 compact SUV and its XUV400 EV sibling combined have around 29,000 pending orders. Deliveries are being promised for the XUV300 in around a month for most variants, while the XUV400 is readily available in some cities. Mahindra says it is building around 10,000 units of the SUV every month.

The Bolero range, including the Bolero Neo, has around 8,200 pending orders at the moment. Both SUVs are mostly available for immediate delivery and their production capacity is around 10,000 units every month.
Waiting period to come down within 6 months, says Mahindra
At its latest earnings call, Mahindra said that it will add a production capacity of 10,000 units at its plants within the next six months. This will help in bringing down waiting periods to some extent, especially for models like XUV700 that are built at the Chakan plant.
However, Mahindra also added that its production is still being impacted by semi-conductor shortage, and that the company could not build close to 12,000 units in the last quarter due to this issue.
Upcoming Mahindra SUV launches
Mahindra says it's right now focusing on utilising its entire production capacity and on clearing pending orders. The brand is readying two new launches, the much-awaited Thar 5-door and an XUV300 facelift. Both models will go on sale next year, according to sources.
Also See:
Mahindra says XUV700 fire caused by tampered wiring